Back to News & Updates
Rex Adams, CEO and EyeSouth Partners named in the 50 Best Entrepreneurs to Watch in 2022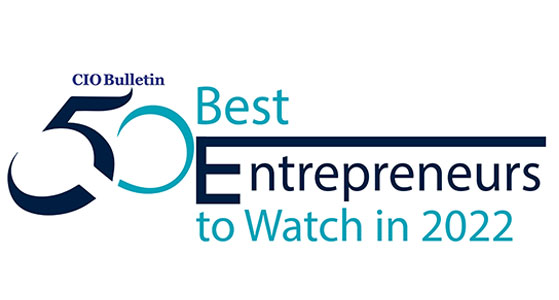 "We began EyeSouth Partners with a clear vision: to be the leading provider of medical and surgical eye care services"—Rex Adams, CEO of EyeSouth Partners
Nearly 1 million patient visits in a year, the largest comprehensive ophthalmology platform in North America, and an industry-leading doctor retention rate: this is what Rex Adams, Chief Executive Officer of EyeSouth, his management team, his doctor leaders, and the dedicated staff at EyeSouth have accomplished since their formation in 2017.
EyeSouth Partners has grown over 2,000% since its inception, with nearly 2,500 employees and 250 affiliated doctors in 150 locations and eight different states. "We began EyeSouth Partners with a clear vision: to be the leading provider of medical and surgical eye care services with an absolute focus on high-quality patient service," says Adams.
EyeSouth Partners—empowering eye doctors to deliver  the highest quality medical and surgical specialty eye care
Adams is very proud of the company's services to its patients, who are often on a path to blindness without the intervention of EyeSouth's doctors and staff. Adams notes, "As our society continues to age and as diabetes and high blood pressure become more common, our eye health gets put at higher risk—threatening our ability to work, live, and enjoy time with loved ones."
EyeSouth believes its business model and its ability to execute help differentiate itself in health care delivery. Unlike the business model of some of its competitors, EyeSouth understands the importance and integrity of each of its local practices and holds the fundamental belief that healthcare is best delivered as a local, human-to-human interaction. After partnering with EyeSouth, each medical affiliate retains its respective brand. At the same time, physicians and staff receive enhanced training and support services, ultimately elevating their practice operations to the next level and continued growth.
"A medical practice may have an existing and well-defined growth plan or a 'wish list' of ideas or concepts they wish to pursue, but often struggles to balance and prioritize their need to provide daily critical patient care. When they choose to partner with EyeSouth, doctors and their practices can redirect their focus on the day-to-day operations and the steps and tools needed to support their practice's growth in the long-term. We provide our affiliates with guidance, process management tools, thought leadership, and emerging technologies to unlock their practice's full potential."
EyeSouth's robust administrative and operations management model helps its doctors see more patients through improved staffing models, real estate expansions, staff training, equipment investments, sophisticated strategic growth plans, customized marketing programs, and state of the art technologies that more efficiently help their doctors, staff, and patients.
Navigating the healthcare industry to enable business to focus on their patients
Adams, a former CEO of a healthcare technology company, knows firsthand how important technology is to a business's success. His highly trained medical doctors and optometrists utilize the latest technology and best practices to improve employee training and communicate more clearly with patients, both pre-visit and post-visit.
Adams also noted how being named one of the "Best Entrepreneurs to Watch in 2022" is consistent with EyeSouth's focus on teamwork and collaboration throughout the organization, coupled with a strong growth mindset. "Even though we have grown over 2,000%, EyeSouth is continuing to open multiple new offices, build new surgery centers, invest in state-of-the-art equipment for clinical care, embrace new technologies to support our doctors and staff, and continue to see more and more patients every day," says Adams. The medical/surgical eyecare industry is a $26 Billion industry, with EyeSouth the largest comprehensive ophthalmology platform. Beyond 2022, given the size of its industry, EyeSouth plans to continue its expansive growth, serving more doctors and patients with medically necessary, non-deferrable care.
EyeSouth's vision for the future
Even during the pandemic, EyeSouth continued with its steady growth throughout its localized markets and expanded into new states. Adams remarks, "EyeSouth had over 800,000 patient visits throughout the pandemic. Despite the increased anxiety surrounding in-person medical visits, we ensured each of our practices upheld the proper safety protocols and communicated those measures to our patients. Hence, they knew and felt comfortable coming into our practices for treatment. They were able to leave our offices and be healthier and happier grandparents, parents, spouses, neighbors, friends, and community members, all due to their restored eyesight."
EyeSouth, because of the patients it sees, knows that the demand for these medically necessary services continues to increase with the aging of the population, the increased computer and screen time for people of all ages, and the increase in the number of chronic diseases that directly impact eyesight such as diabetes and high blood pressure. All of these environmental factors contribute to the increased need for medical intervention to treat diseases or conditions such as cataracts, glaucoma, diabetic retinopathy, age-related macular degeneration, and more. The CDC reports that an estimated 93 million adults in the United States are at high risk of severe vision loss, but only half have visited an eye doctor in the past 12 months. Adams concludes, "With this ever-increasing number of Americans requiring critical eyecare, our society and EyeSouth need to continue to innovate and grow, with a true 'entrepreneurial mindset' to adapt to America's increasing number of eyecare patients, requiring the highest quality of medical care so that all can enjoy a productive and rewarding life."
Empowering healthcare businesses to focus on their patients
Rex Adams is the CEO of EyeSouth Partners, the USA's largest comprehensive ophthalmology platform.
Before EyeSouth, Rex was the CEO of Payspan, a leading healthcare technology company focused on healthcare reimbursement and payment automation. While CEO of Payspan, he was named a 2017 CEO Award winner by CEO Today magazine and named a 2017 CEO Award recipient by Finance Monthly.
Rex earned a bachelor's degree from the United States Military Academy at West Point and an MBA from Harvard Business School. He spent five years in the United States Army, graduating from US Army's Air Assault, Airborne, and Ranger schools.