Back to News & Updates
EyeSouth Partners Expands Network in South Florida Through Addition of Dr. James Guildford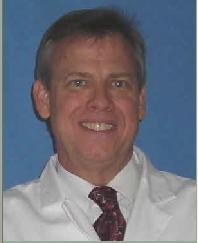 ATLANTA–(BUSINESS WIRE)–EyeSouth Partners ("EyeSouth" or the "Company") is pleased to announce the addition of Dr. James H. Guildford, M.D. based in West Palm Beach, Florida. As part of the addition, Dr. Guildford will join Retina Care Specialists in providing first-class treatment of retinal, macular, and vitreous diseases. Dr. Guildford has served the West Palm Beach, Stuart, and Port St. Lucie communities for decades, and saw the value in partnering with Retina Care Specialists and EyeSouth for the next phase of his career.
"I am delighted with our new association with Retina Care Specialists and EyeSouth, and see this as a great opportunity for me to continue to provide the highest quality of care to my patients," said Dr. Guildford.
"The partnership with Dr. Guildford underscores the time-consuming administrative responsibilities faced by individual physicians. Through partnership with Retina Care Specialists and EyeSouth, Dr. Guildford can continue to provide exceptional patient care without the day-to-day burdens of practice management," said Dr. Eugene Gabianelli, M.D., Chief Medical Officer of EyeSouth Partners.
To learn more about a partnership with EyeSouth Partners, visit www.eyesouthpartners.com or contact Jason Shafer, Chief Development Officer, [email protected].
About EyeSouth Partners
Headquartered in Atlanta, GA, EyeSouth Partners ("EyeSouth") is an eye care management services organization committed to partnering with leading physicians to build a premier network of eye care services throughout the U.S. EyeSouth's partner practices' clinical mission is to provide high quality medical and surgical specialty eye care. EyeSouth supports its affiliated practices and physician partners with strategic guidance, administrative resources, operating expertise, and capital with an absolute focus on clinical quality and a patient-first culture. EyeSouth's affiliate network consists of over 200 doctors providing medical and surgical eye care services at approximately 117 locations throughout Georgia, Texas, Louisiana, Florida, Tennessee, Ohio, Kentucky and Alabama. EyeSouth is backed by Shore Capital Partners, a Chicago-based private equity firm. For more information about EyeSouth Partners, please visit: www.eyesouthpartners.com.
Contacts
EyeSouth Business Development Contact
Jason Shafer
Chief Development Officer
EyeSouth Partners
[email protected]
Media Contact
Caroline Collins
BackBay Communications
(617) 963-0065
[email protected]